A CHURCH THAT STANDS ON TRUTH
OUR MESSAGE
Bible is the Inerrant Word of God (2 Tim. 3:16)
Christian Life is Our Walk (Gal. 5:16-25)
Family is God's Societal Building Block (Eph. 4:1-16)
Fellowship is with all Believers (Acts 2:41-47)
God is Our Maker (Acts 17:24-28)

Heaven is Our Eternal Reward (John 14:1-4)
Holy Spirit is Alive and Active (John 14:15-20)
Resurrection Is Our Hope (1 Cor. 15:1-4)
We are Saved by Grace Through Faith in Jesus
(1 Cor. 15:1-8 & Rom. 3:21-23)
Satan is Our Enemy (1 Peter 5:8)
OUR MISSION
Our Mission is to follow the teachings of Jesus Christ who came not only to seek and to save the lost, but also to serve "the least of these. (Matthew 25:40) We will achieve this objective by pursuing new ministries, traditional ministries, new strategies to reach the lost, as well as "the old paths." We expect to encounter important questions along the way; as we do, we will seek the answers first in God's Word.
OUR GUIDING PRINCIPLES
We are a fellowship of Christ followers who belong only to Him. We are not part of nor are we affiliated with any transcendent corporate or institutional hierarchy. As a congregation we have consented to the supervision of our shepherds and are accountable to the will of God as revealed by His Holy Spirit and in His Holy Bible. Our only goal is to be faithful, obedient followers of Jesus. Becoming a member of Cornerstone is not joining any earthly institution beyond becoming a part of this "family" of Christ followers.
OUR PURPOSE
We believe the core purpose of the Church and by extension Cornerstone is to make disciples of Jesus Christ: (Matthew 28:19)
Christian discipleship is the process by which we, as followers of Jesus grow and are equipped by the Holy Spirit, who indwells each of us (John 16:12-14), to overcome the pressures to conform to this world and become more and more like Christ (Romans 12:2).
We believe aspiring to this end requires that we devote time to God's Word daily—studying it, praying over it, and obeying it. In addition, we should always be ready to "give testimony of the reason for the hope that is within us" (1 Peter 3:15) and to encourage others to walk in His way.
OUR PRAYER
The Key Ingredient for changing the world is teamwork. We learn in the book of Acts, that the Jerusalem church found a way to work together. They were from all social strata and every corner of the Roman Empire, but they found common ground in the death, the burial, and the resurrection of Jesus Christ. Because they did, lives were changed. As you and I work together, the same will happen. Every congregation is a microcosm of God's plan. No one can do everything, but everyone can do something. And when we do… "God's great blessing was upon them all. There were no needy people among them" (Acts 4:33–34). Those who suffer belong to all of us. And if all of us respond, there is hope.
A Cappella Singing
Cornerstone is committed to our tradition of using a cappella music during our corporate worship services. However, we encourage enjoyment of all Christian music genres outside of worship services.
In an effort to reflect the practices of the earliest church, the Cornerstone family observes The Lord's Supper at least once each Sunday. The early Christians typically observed communion along with a common meal; sometimes even daily (Acts 2:42-47). Paul told the Corinthians (1 Corinthians 11:24-29) the purpose is "proclaiming the Lord's death until He comes". This is our purpose. We demonstrate fellowship with Christ and each other by sharing the Lord's Supper, which is a reflective ordinance, instituted by Jesus Christ himself, to remind us of His sacrifice and our wondrous redemption. (1 Corinthians 11:24-29)
We believe that Baptism is God's ordained, symbolic, yet simple, act of obedience and surrender through which the believer identifies with Jesus' burial and resurrection (Romans 6:3-4; Acts 2:38; Colossians 2:12). Aspiring followers of Jesus should be baptized into repentance from sin, profession of faith in the saving grace of Jesus Christ, and that He is Lord over their entire life.
Since comprehension of one's sin and the Lordship of Christ is required in order to make such a profession, this act of obedience should be reserved for those who have reached an age and maturity level and understanding that permits such comprehension.
The word baptize is a transliteration of the Greek word "baptizó" which means to submerge or immerse. Therefore we believe Baptism should follow Jesus' example in Matthew 3:13-16 and Mark 1:5 and be by total immersion.
Congregational Leadership
The three terms for church leaders, used in the New Testament are translated: shepherd, elder, and overseer. Cornerstone's leaders are focused on shepherding, mentoring, and equipping people, and thus prefer that characterization. Oversight of Cornerstone's affairs and the burden of ensuring the spiritual well being of its members resides with these men.
There are many pragmatic reasons why a church should consider having a plurality shepherds. The best reason, however, is because the New Testament says that it should.
Titus 1:5-9 (NIV) – The reason to have shepherds and their qualifications
1 Timothy 5:17 (NIV) – The elders who direct the affairs of the church well are worthy of double honor, especially those whose work is preaching and teaching.
1 Peter 5:1-4 (NIV) – Imploring Godly men to sacrifice and serve
HISTORY OF CORNERSTONE CHURCH OF CHRIST
Formally Macedonia Church of Christ-located at 12101 Highway 20 in Florence Alabama changed its name in 2015 to Cornerstone Church of Christ. In 2002 the leadership of Macedonia, then located near County Road 5 and near intersection of Natchez Trace Parkway and Alabama Highway 20 made the decision to build a new facility, relocating to a more visible location in the community of Central Heights. Some members stayed at the "old building" and made the decision to be identified as "Church of Christ at Macedonia". Because of years of confusion with having two "Macedonia's", the decision was made to change the name of the new to Cornerstone Church of Christ.
Tracing its roots to the early 1800s, the Macedonia Baptist Church originally met in homes with Joseph Fanning, a visiting evangelist. In 1834. J.W. Smith supervised a building on this site. In 1880, T.B. Larimore, an evangelist among the Churches of Christ was asked to preach. The group then changed its name to Macedonia Church of Christ, and now to Cornerstone Church of Christ. This congregation has made a powerful local and worldwide impact.
In 2014, the Central Heights Church of Christ leadership made the decision to join (then) Macedonia Church of Christ and bequeathed its buildings and land located on County Road 200 to Macedonia. The Central Building is currently being used as a Sharing Center that serves West Lauderdale County and South Wayne County TN with food and clothing.
If it's your first time at Cornerstone you can expect to be genuinely welcomed into our family.
First of all, expect a casual, warm friendly environment
We believe worship is congregational in nature. To worship is to know God truly and then respond from the heart to that knowledge by valuing, treasuring, and enjoying God above earthly things. When we worship, that fulfillment in God comes out as acts of praise from our lips and acts of love as we serve others for the sake of Jesus.
Everyone in the assembly is encouraged to join in the event of worship. Toward this end, we keep our worship simple and very organic. Our worship in song is neither performance-oriented nor requires skilled musicians. While working hard to make gatherings uplifting for everyone, we place our primary focus on God as the object of our worship.
We will try to make your first visit to Cornerstone a pleasant one
When you arrive, expect to be greeted by one of our members. You'll also find a guest services table with more information about us in our lobby.
If you have any questions about Bible classes, small groups, our other ministries or service opportunities you please ask any one of the members working the guest services table.
Central Sharing Center
3255 County Rd 200
Florence AL 35633
Phone: (256) 275 5520
Cornerstone Teen Center
3255 County Rd 200
Florence AL 35633
Phone: (256) 275 5520
Sonshine School
12101 Highway 20
Florence AL 35633
Phone: (256) 766 0501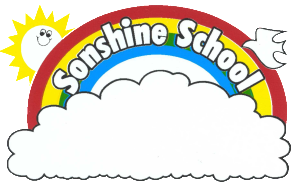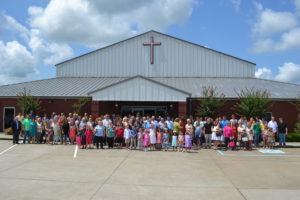 Cornerstone Church of Christ
(Formerly New Macedonia Church of Christ)
Under Repair From Storm Damage
See Service Times for Meeting Locations
12101 Highway 20
Florence AL 35633
Phone: (256) 980 9172
Church Office Hours:
Temporarily Closed until Repairs are complete
Sunday Mornings
CTM/Central Sharing Center (CTM)
(Old Central Heights Church of Christ)
3255 County Rd 200
Florence AL 35633
Classes: 9:15
Service: 10:00 AM
Sunday Evenings:
CTM
5:00 PM
Wednesday Evenings:
Old Central Heights United Methodist
Teens meet at CTM
7:00 PM